Les attaques d'Orcs et de Gobelins devenaient incessantes. Le mur long de plus de 100km n'a pas suffi à les arrêter. La destruction du pont fut même décidée sans plus de succès. Que faire de plus sinon attendre et tirer sur tout ce qui approchait sans chercher à comprendre.
Cette battlemap a été réalisée dans le cadre de convention en ligne (la Cyber Conv). Vous pouvez retrouver le timelapse ici : https://youtu.be/dhmz5G3L64M
The attacks of Orcs and Gobelins became incessant. The Wall, over 100km long, was not enough to stop them. The destruction of the bridge was even decided without any success. What else to do if not wait and shoot everything that approached without trying to understand.
This battle map was produced as part of an online convention (the Cyber Conv). You can find the timelapse here: https://youtu.be/dhmz5G3L64M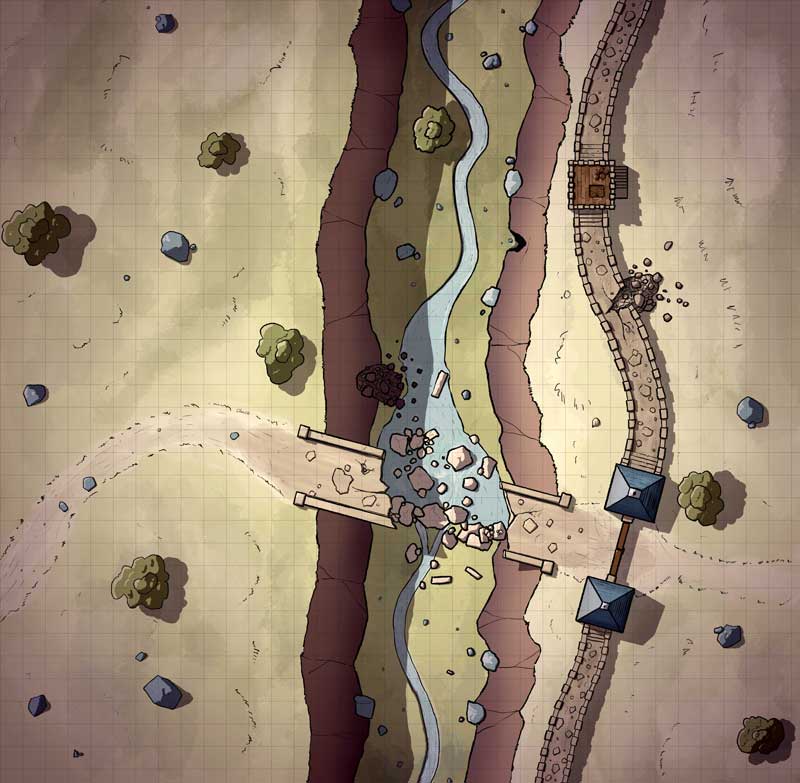 Original : 4954 x 4848 pixels ( 1sq = 140 pixels) disponible sur Patreon et sur Deviant Art